Nordic Steel Gutter system offers the highest quality available, and is designed to last.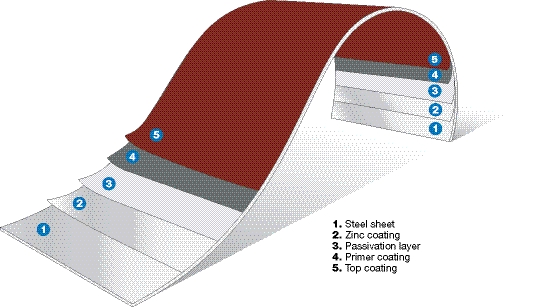 The worlds best gutter system has been developed with ingenuity to combine durability and aesthetics. Creating products that are easily installed, and provides decades of service. The useful life of a component is of vital importance; the longer the lifetime, the fewer components need to be produced. Therefore making the cradle-to-grave impact of the Nordic gutter system, even less.
To further the Nordic Steel Gutter system's lifespan, products are coated with four protective layers. These coatings are applied to both sides of the steel to protects the components from damage. All products are coated INSIDE and OUT.
The raw materials used to manufacture the Nordic Steel Gutter system are rigorously tested. Along the North Sea of Sweden, and the Atlantic coast of France for corrosion, in Florida and Australia for the harsh ultraviolet rays, and in China for resistance against environmental pollutants.