Our Nordic Water Management System
Nordic Steel Gutters is the worlds best half round gutter system, backed by over 60 years of experience, and a tremendous warranty.
Nordic is the ECO champion in the world
Steel is the ultimate material for water management systems. It is heavier than aluminum and so much stronger. Steel offers minimal thermal movement. Thermal movement is expansion and contraction that will tear the caulk to pieces, and cause costly leaks. Nordic Steel Gutters is the most sustainable water management system available anywhere. It truly is a super ECO system
Damage resistant
The strength of 23 gauge steel coupled with the rigidity of the half round design, creates a fantastic water management system stronger than all others. Add to this the G-90 galvanization, the passivation layer, primer and sustainable GreenCoat® paint on both sides of the steel, and the Nordic Steel Gutters will last a lifetime.
Super simple installation
No special tools are required. Gutters and downspouts connect without having to caulk, rivet or screw the pieces together. This takes away the leaking corners or connectors, and the collection of debris you so often see in the k-style systems. The Nordic half round system works year after year, looking aesthetically appealing, which helps add value to you home.
Very long lifetime
The only maintenance required is an occasional wipe or wash down. Power wash or clean the old fashioned way. Either way we guaratee a very long service life.
20-year non-prorated warranty
Nordic Steel Gutters come with a standard 20-year coating and corrosion warranty. The warranty covers the whole system including the integrity of the steel itself.
Great colors
Nordic Steel Gutters are inventoried in 5 colors. The GreenCoat® paint system is canola oil based, and is extremely sustainable. Coated finishes are UV stable and will not fade or crack.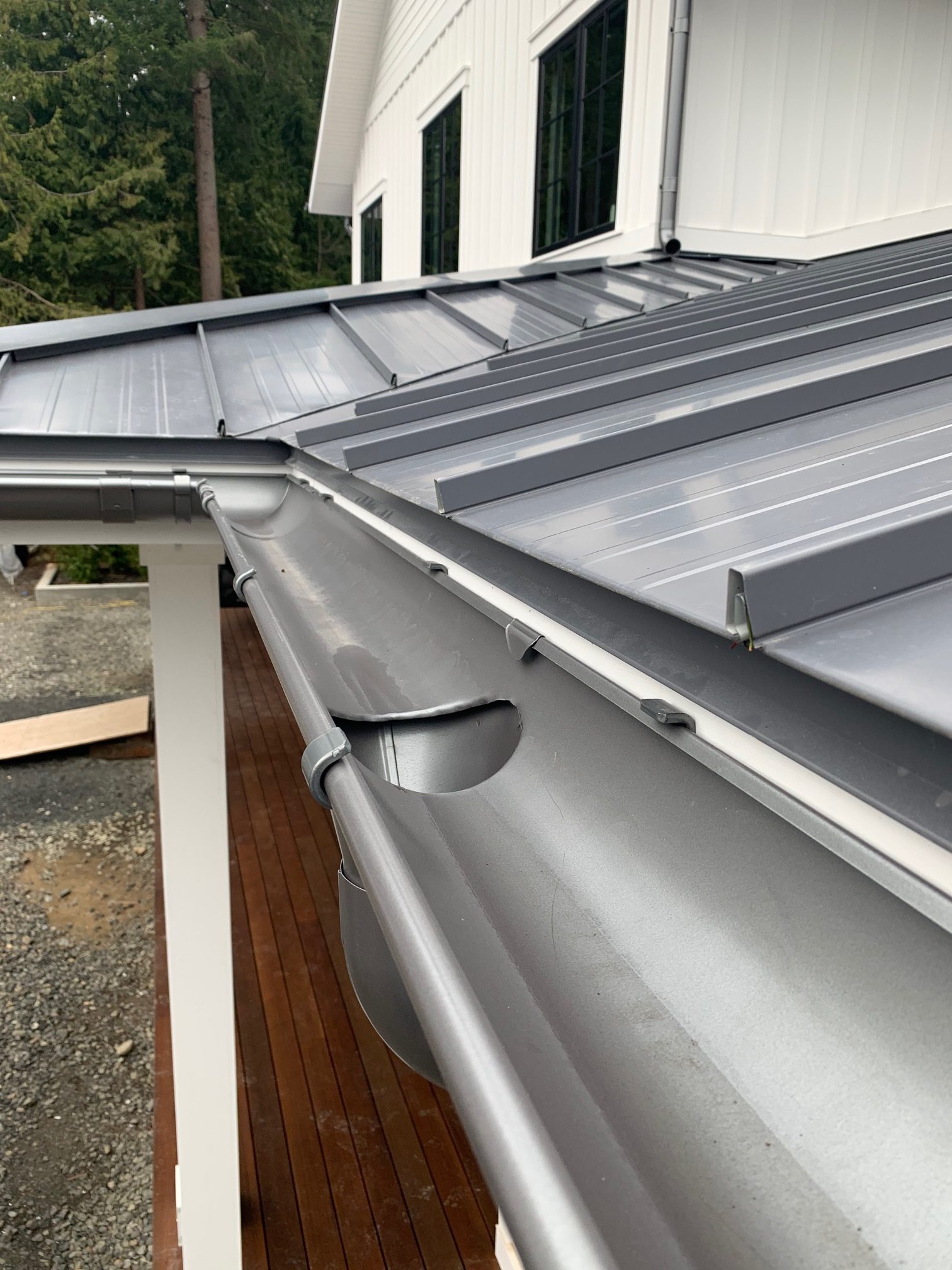 Design that fits all
Designed for any type of building. The Nordic Steel Gutter system is suitable for both residential and commercial applications. The system offers decades of protection and no other design moves water more efficiently than half round. These Nordic gutters work much better than your typical box style. The self cleaning of leaves and debris is very good.
More Information About Our System
Choosing the best gutter products has never been easier with our attractive and durable gutter products. Thanks to so many ingenious and unique design solutions, Nordic Steel Gutters has th ebest gutter products to offer to every professional and do-it-yourself...
Don't Be Shy
If we didn't answer all of your questions, feel free to drop us a line anytime.